All my currently AVAILABLE NFT Artworks can be found on this page. Simply click on the image and it will take you to the marketplace page to purchase the NFT. This page is updated regularly. You can Make an Offer on most but some are also available as Buy it Now or Bid in Auction.
Do you prefer physical art? Some of these artworks are also available as metal or fine art prints.
click on the individual image below to go to the link to purchase or make an offer….
STILL LIFE PHOTOGRAPHY – CLICK IMAGE TO VIEW NFT
DOCUMENTARY PHOTOGRAPHY – CLICK IMAGE TO VIEW NFT
TO VIEW MY MINTED COLLECTIONS PAGES —
Language of Flora – Make Offer of Foundation | Opensea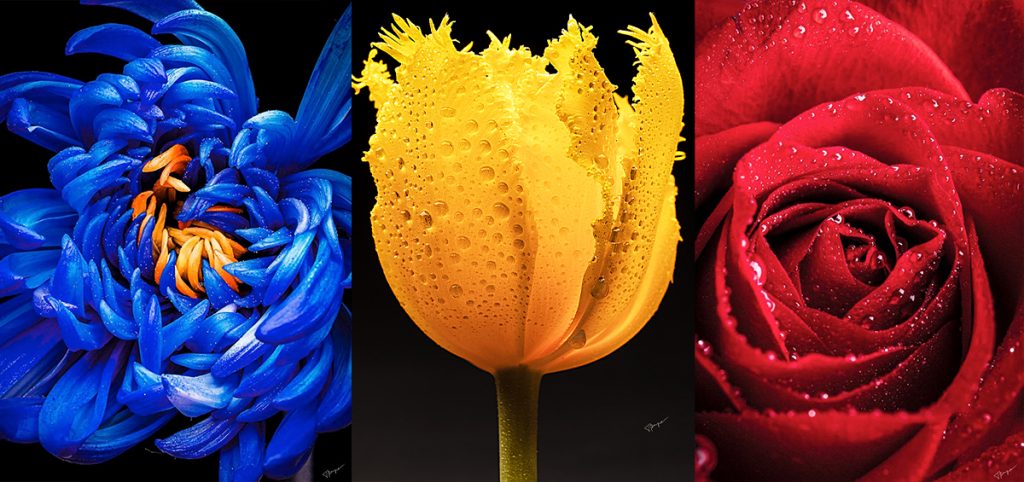 Language of Flora is a love story. It is vibrant, youthful, and enigmatic. It can also be dark, moody, and exoteric. It is a reflection of my heart.
PHOETRY – Make an Offer for Phoetry | on Foundation | on Opensea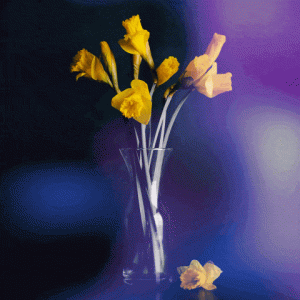 Phoetry collection contains the songs of my soul.
The term Phoetry was coined by fusing Photography and Spoken Word Poetry. It is storytelling. It is an insight into my mind both verbally and visually. It is my spur of the moment and my pre-planned. It will cover a variety of topics from being a creative, love, heartbreak, success, and finding yourself.
The first artwork in Phoetry is titled Still Life Symphony and it touches on the difficulty of being a Still Life Photographer while using a new technology called NFTs in a place where Still Life is under appreciated. This piece acts as a genesis because I as an artist am curious to see how different the story will be years from now.
Legends Live Forever – Make Offer on Foundation | Purchase on Opensea | Visit Official Website

Legends Live Forever is a collection of Fine Art Still Life Photography images intended to arouse diverse sensations in the audience. The story starts in Chapter 1, with pieces titled after poems written during distinctive events in my life. Each chapter will take its own form. It is left to the audience to put the pieces together and arrive at their own conclusions. This collection will be an ongoing story of that which was, is, may and will come to be.
Contemporary Still Life – Make Offer V2 on Foundation | Purchase on Opensea | View V1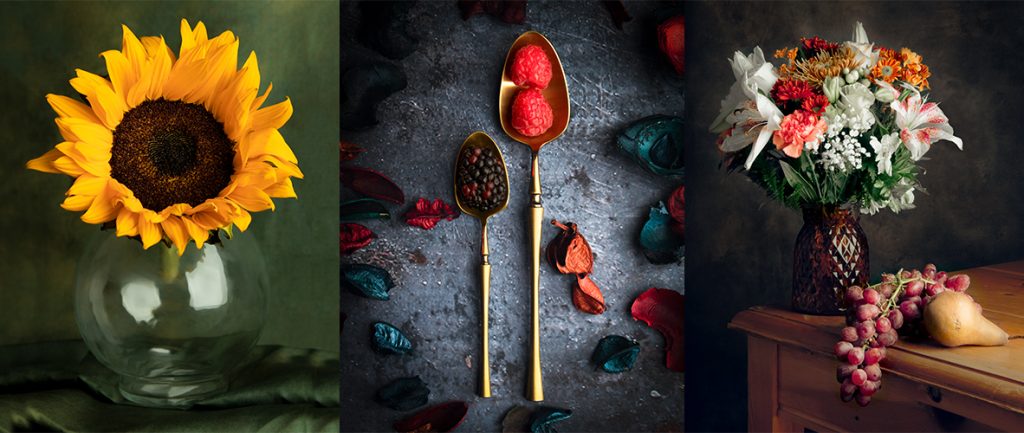 Contemporary Still Life by Toni Payne is centered around growth, love, fruitfulness, abundance, and spirituality. It is also a tribute to the versatility and strength of photography. Some of the Still Life Photography Art in this collection is inspired by 17th century "Golden Age" of Still Life and the Baroque art movement, while adding its own contemporary flair and using a different medium.
Everyday Africa – Purchase Everyday Africa | on Opensea

Everyday Africa on Opensea, is a series that covers life in different countries on the African continent. From East to West, North to South, Africa is rich in culture, resources and is one of the most diverse continents in terms of its people, places, lifestyles and even food. This collection has been curated to take your imagination on a photographic journey to this vast mainland. To place you, visually, in a frozen moment in time. Also, to have you think about each image and ponder – because you will find, a story in a captured moment. To relish in the culture, feast your eyes on the delicacies, appreciate its people and their lifestyles, to learn and most importantly, fall in love with the continent.
Divine Skies – Purchase Divine Skies | on Exchange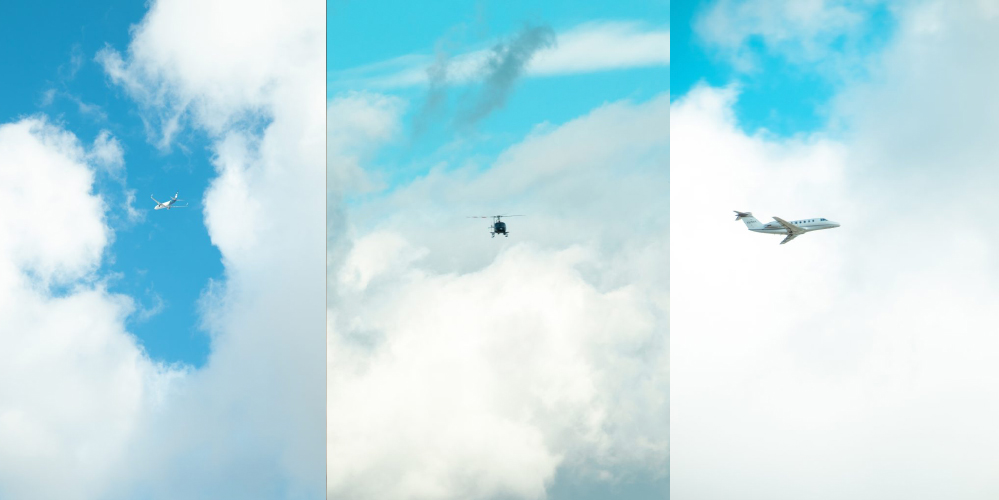 Divine Skies is a collection on the Solana Blockchain. Divine Skies is what we term found Still Life. It explores our connection to the sky. Yes, clouds and its formations are amazing to look at, but I believe our connection is deeper than what the eye sees. Spiritually, physically, emotionally and mentally, when you look to the sky, you are connected to a certain aspect of your life. It could be travel, freedom, astrology, dreams, or your personal spiritual journey.
POWER IN WORDS – Purchase Power in Words | on Objkt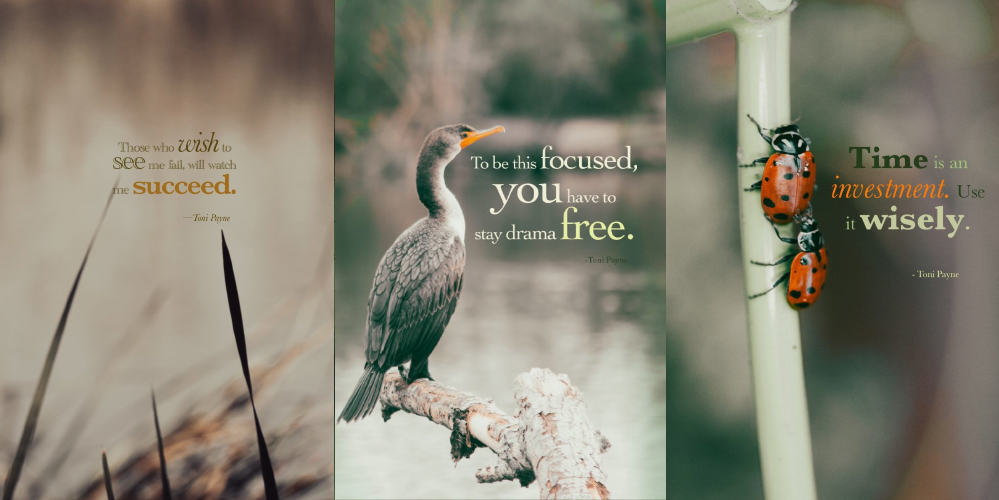 Power in words is a collection of Quotes and Photography by me. It is available as NFTs on the Tezos blockchain. We know how powerful words are. I created this art collection to signify the power of words and imagery.