It has been one month since NFT NYC and the euphoric feeling of seeing my Still Life Photography Art on a billboard in Time Square has not left me. I doubt it will ever leave. NFT NYC is the number one conference for NFTs. It is held yearly in New York City. New York is a vibrant city and Time Square is New York's most popular landmark. On Tuesday, June 21, 2022, at around 9 am, I stood there and watched my name and my art "Still Life with Yoruba Talking Drum" scroll on those bright billboard. As an artist any achieve that moves you to your goal post is a good one. For me, this was an unbelievable one.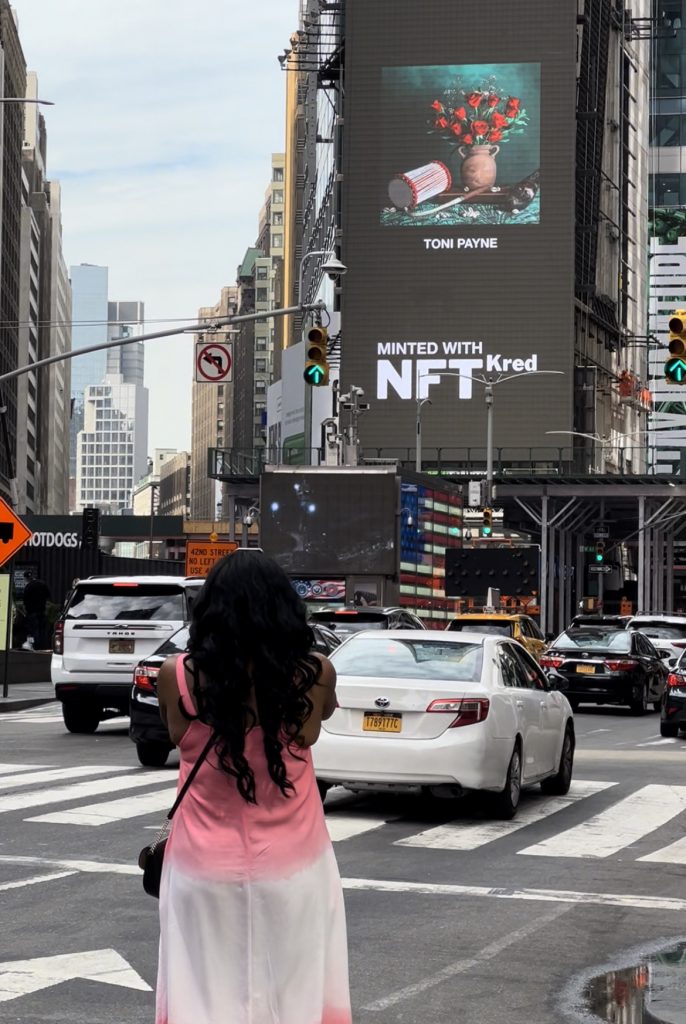 How I was selected by the organizers of NFT NYC
The 2022 NFT NYC made sure to put a lot of emphasis on art. They requested artists submit to possibly get featured in their "Diversity of NFTs" Art Collection. They say seize the moment. I did just that and submitted and ultimately got selected along with 220 other artists. They had over 1,500 artist submissions.
The Diversity of NFTs Art collection was intended to not only put one of one art at the forefront, but to also highlight exemplary artists from all over the world. They also selected artists who have demonstrated thought leadership in the NFT Community. Some of the categories selected where Photography, Generative Art, Poetry, Fine Art, 3D Art and AI Art.
I believe I was selected not only because of the quality of my art but because I have shown grit and continue to pioneer the Still Life Photography Genre in NFTs alongside some wonderful artists. The art selected for Time Square was also featured at the conference venue.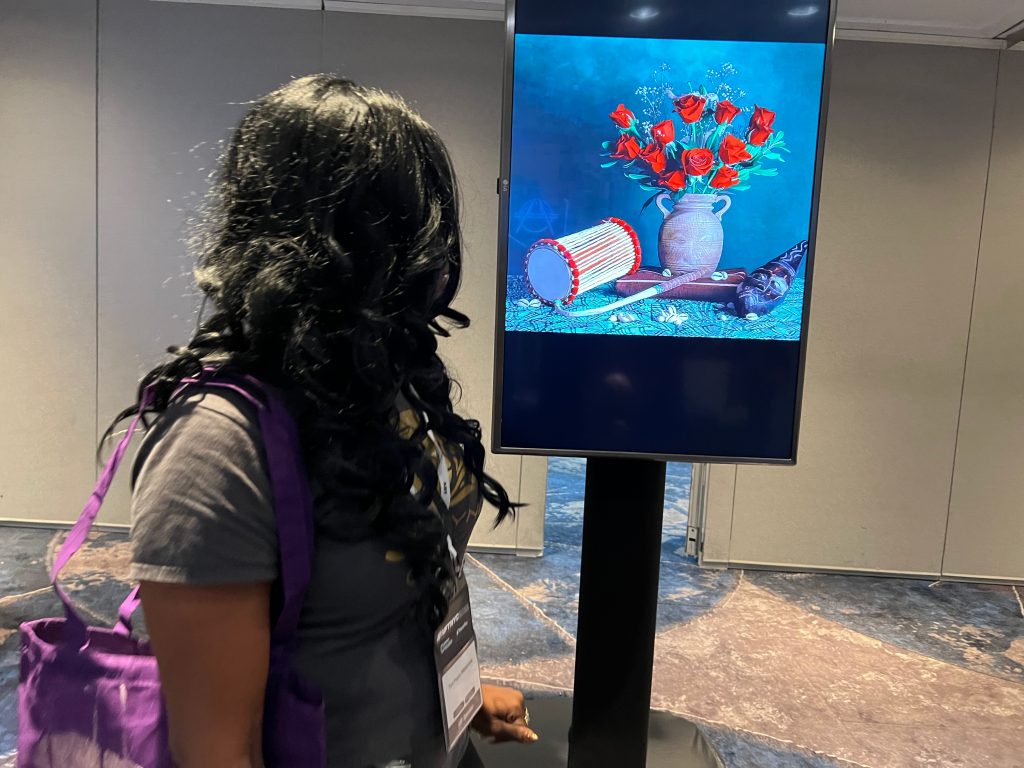 Why was Still Life Photography being featured in Time Square important?
The early nature of NFTs have seen many people who are also first-time art collectors. Because of this, they tend to collect art they are familiar with. In photography, that would be genres like Landscape and Portraiture. Still Life Art is a bit complex in nature because you are forced to decipher and ask why. You are made to ask questions about everything from composition to symbolism.
It was very important to me that this genre was included because it solidifies it's important. It also proves it is valuable art in the eyes of some who may just be getting accustomed to the genre. Also, it creates awareness that Still Life Photographer, although we are not many, exist and are creating beautiful art and minting it on the blockchain.
What is next for Still Life Photography Art in NFTs?
Well, the goal is to continue forging ahead and keep pioneering this intricate genre into mainstream NFT. I believe the more people know about Still Life Photography Art in NFTs, the more its popularity will grow. Besides myself, there are other artists who have pitched their tent and showed immense passion for Still Life Photography. Some of them include Anna Condo who an immaculate body of work and Renee Campbell who shoots beautiful macro still life. 
You can view the art that was featured in this post I wrote about Still Life in 17th Century Africa. If you wish to support my art and collect "Still Life with Yoruba Talking Drum" as an NFT, you can do so here. If you wish to collect it as a limited edition metal print, you can do so here.