LA Photographer Toni Payne sets to debut First-Ever Still Life Food Photography NFT Collection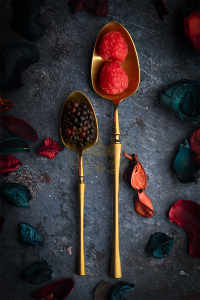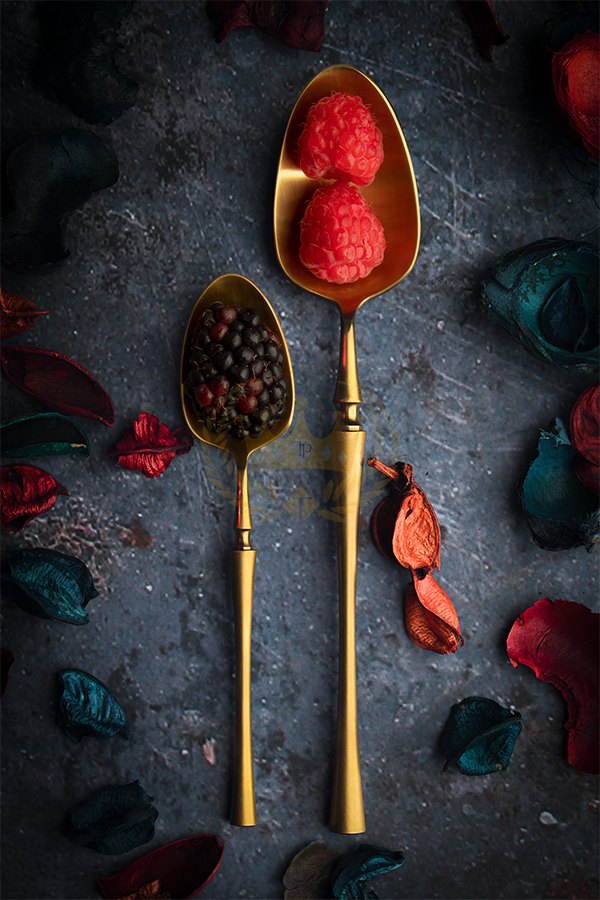 Award Winning Photographer Toni Payne is going to usher in a new edge in the world of photography through her upcoming breakthrough Fine Art Food Photography NFT Collection.
Los Angeles, CA – September 02, 2021 – A Los Angeles based photographer, Toni Payne, is all set to wage a revolution in the Still Life photography world this September. The award winning photographer will be pioneering the FIRST-ever Fine Art Still Life Food Photography NFT Collection which will debut a new way of collecting fine art food images. The upcoming exhibition, Still Life with Food, will feature her Fine Art Food Photography projects using still life food.
The exhibition will be launched and hosted online in September 2021.
NFTs are becoming the latest way to trade and collect art. The term "NFT" refers to "Non-Fungible Tokens". A NFT, being non-fungible, cannot be duplicated or replaced. When a visual artwork, say a photograph, is placed as a NFT, it earns a digital certificate of authenticity.
NFTs are collected using cryptocurrencies. All the NFT transactions are recorded on a blockchain that serves as a transparent digital ledger for the NFT artwork. The copyright of a NFT artwork rests with the artist. This way, the artist is able to make money if the collector of his/her artwork decides to resell the work. The blockchain keeps a record of the resale history of the artwork forever. Eminent artists like Busta Rhymes, JayZ, MC Hammer, etc. are all into NFT and have spoken of its benefits.
"I am excited to share with you all that I would soon be launching my Fine Art Food Photography NFT Collection, Still Life with Food. It's going to be a game-changer in the photography world in the sense that for the FIRST time ever you will witness a fine art food photography exhibition that will be exhibited and collected as an NFT", stated the visionary photographer.
Per her statements, the incorporation of the concept of NFT into the world of photography will help to solve the problem of under-valuation of photography artworks.
"The 'NFT' aspect renders a digital certificate of authentication to an artwork, say a photo, or any other kind of visual artwork for that matter. When you integrate the NFT aspect with a visual artwork, you can use that non-fungible token as its authentication certificate. In that light, wherever your artwork goes or gets exchanged, the token will follow. Photographers often find it hard to place proper value on their art, especially in the contemporary over-saturated market. I believe the revolutionary concept of NFT artwork will help photographers to establish genuine valuation for their artwork. You can say NFT renders a sort of immortality to your artwork when it is minted as NFT, it becomes a public transaction that follows that piece of art."
While asked about her inclination towards NFT photography, the dynamic photographer mentioned lack of NFT Fine Art Food photography in the contemporary market. Speaking on, she stressed that when she first started conducting research about NFT artwork, she found that most of the NFT artworks available today are limited to paintings, animations, drawings, GIFs and other types of photography, but there have barely been works on NFT fine art food photography.
"Photography is an immensely impactful artwork. It documents life as accurately as possible which comes handy when a person desires to look back at history. Such a valuable art form deserves to be protected from damage and unwanted duplicity. The revolutionary concept of NFT addresses all these concerns which makes it extremely valuable for such significant artwork like photography."
"NFT is the new way of doing art today. I hope my upcoming NFT Fine Art Still Life Food photography exhibition will raise awareness about the growing significance of incorporating NFT with photographs. Most importantly, I believe the exhibition will encourage more food photographers to embrace the cutting-edge concept and scale up the world of photography to newer heights."