NFT NYC is taking place from June 20-23 in New York. The event venue is the Marriot Marquis Time Square. My art will be showcased at the main event, Time Square and at Comp Stomp Studio. I will also be speaking on the first day of the main Conference on June 21, 2022, at 1:35PM at the Marriot Hotel. It will be on the 6th floor at the Coinbase Theater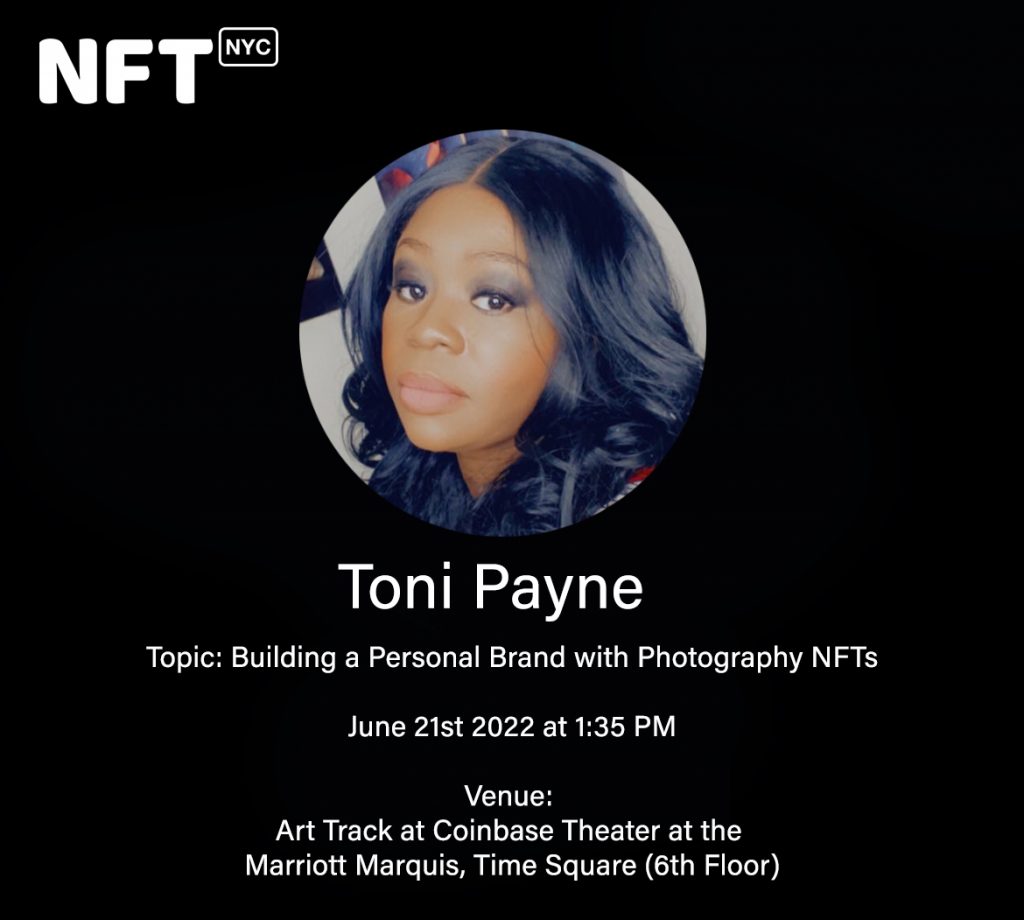 The topic I will be speaking about is building a Personal Brand with Photography NFTs . I do encourage everyone to attend because some of the points I will be speaking on can apply to non-photography artists as well. If you have listened to my podcast, then you know that my area of knowledge in the NFT arena is pretty vast. My goal is to also take on an inclusive approach. For those who will attend, I will also have a POAP for attendees who come say hello.
NFT NYC Events I will be speaking and showcasing Art at
Besides the main event, I have been invited to speak at other events outside of the main event. If you wish to catch my art in person or catch me speaking and sharing knowledge and can't make it to the main conference, here are some important events that you could still catch.
NFT NYC Diversity Art Time Square Billboard
Monday June 21 from 8:30 am – 9:30 am
Venue: Time Square Roadblock – I will post exact coordinate on my social media on the morning of.
This event is organized and curated by NFT NYC.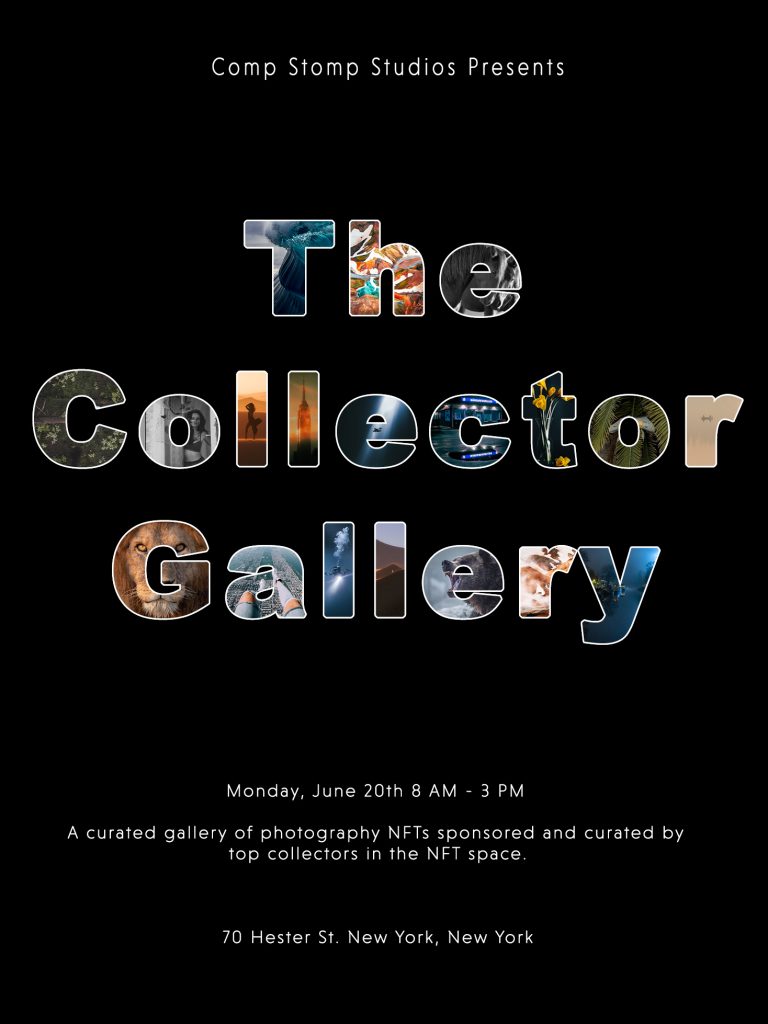 Monday June 20 from 8 am – 3 pm
Venue: 70 Hester St. New York, NY
This event was curated by some of the top collectors of NFT art and I was curated by my collector FrankieDTankie who is a great supporter of the Arts and Artists in the NFT space.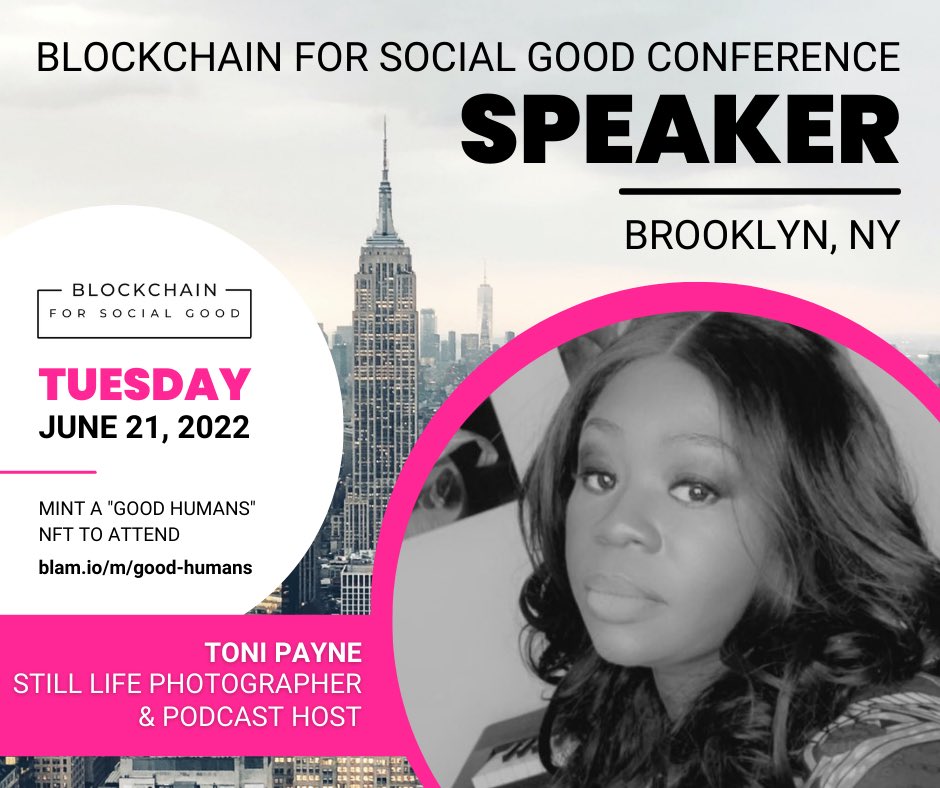 Blockchain For Social Good Conference.
Tuesday June 21, 2003 at 5 PM
Venue: 10 Jay Street, Brooklyn NY
This event is organized by Rachel Wilkins – You can find out more about it here – BLAM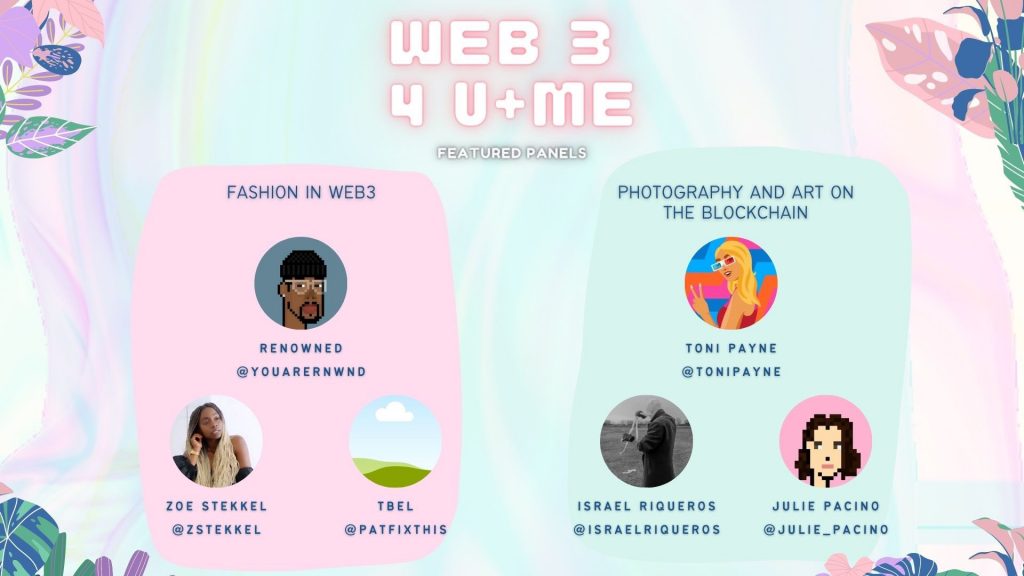 Wednesday June 22, 2003 at 8PM
Venue: 299 South 4th Street, NY
This event is organized by Ang Ramm and Po Dogson – You can find out more about it here – WEB 3 4U + ME
Other Events
Besides these events, I will be attending the main conference to listen to other speakers. Also, I will be attending some networking events and parties around the city. I hope to see you all in New York and if you see me, please feel free to ask me for a POAP. I will have them at these events.