The question I have been getting a lot of lately is, what are the best NFT PFP Collections on Solana? Well, I am here to answer that question. For those who may be new to NFTs, a PFP is a profile display picture. These display pictures can be used to represent your token in the community. Before I continue, I will first also advise you to do your own research. The NFTS in this list are those that still have a good entry price point. I will be writing another list with the Top NFT PFP Collections on Solana with higher entry points.
If you are into NFTs then you know that Solana is quickly rising after Ethereum PFP Projects. I dare say, Solana NFTs are the next best thing to Ethereum NFTs. One advantage Solana has over Ethereum is that they do not have the sometimes-high gas fees. For someone new to collecting NFTs, they may be a great way to start. The communities are smaller and just as vibrant. If you are collecting NFTs to trade, you must first look at your budget. If your budget does not allow for the high gas fees of ETH, I would suggest starting on Solana. Before I continue, remember the code, this is not financial advice, and do your research. So, keep reading to find out what some of the best NFT PFP Collections on Solana are.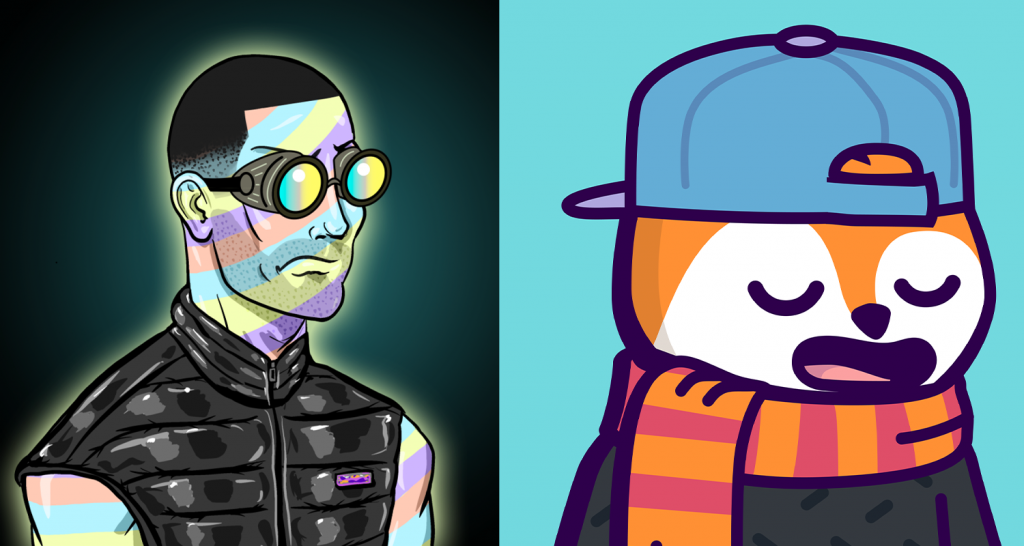 How Do I Rank a Good PFP Project?
There are several factors I look for when deciding which PFP Project I wish to buy or mint. Some of these factors include the community, the purchase price, the team, and of course the goals set for the project. If the project has already been minted, I also look at the number of holders in comparison to available tokens. I believe with any good PFP project, a strong community is important.
A strong community is what made The Bored Ape Yacht Club what it is today. A project that has too many flippers holding multiple tokens, can affect the floor price. Flippers are people who buy NFTs to resell. They are good for people coming in late but sometimes, when they are unable to resell, they undercut the floor and bring down its value. This can affect the perceived value of a project. When looking to see if a PFP community is strong, I look to several places. The two main places I use are Discord and Twitter. Twitter because I am active on Twitter and can easily see how engaging communities are. Discord because a lot of the hidden community related channels are in discord.
Why Discord and Twitter are important for finding the Best NFT PFP Collections on Solana?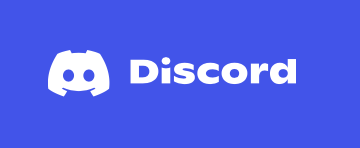 So you are looking for the Best NFT PFP Collection on Solana and you haven't heard of discord, well, grab a snack and read on. Discord is the go-to app for gamers and NFT PFP Projects and their communities. If you wish to join a PFP Project for the community, you surely want to get in their discord. This will give you a feel for the projects team, the vibe, and the people in it. This is also the place where a lot of priority lists for minting happen. Also, although I am not a fan of the whole invite people to discord to get on the list spiel, a lot of projects use this marketing method.
When you want to mint a project instead of buying it at the floor price, you most likely will want to join their discord. This increases your chance at getting a Legendary, Epic, or Rare token at mint price. Discord is also the place to know if the project has potential. Keep in mind, some projects with great discords have been rugged so discord isnt 100% fool proof. One of my favorite things to do in NFT discord servers is to visit the announcement page and if they have one, the giveaway page. I mean, who doesn't like freebies, right?
Twitter is also great because you get real time view of how energized the community is. Some communities also host Twitter spaces where you can listen in to get a feel for where the project is at. For communities that I do not own a token in, I use mostly Twitter and sometimes discord to get an idea of the "public" energy surrounding the project.
List of some PFPs I like and why
Because I am very active in the NFT Community and in a lot of discords, I am exposed to many projects daily. It can be difficult to sift through what projects to get into, so, I am here to help you. Below, I will list some PFP Projects on Solana you should consider and why. Some of the projects listed include Famous Fox Federation, Thug Monkez, DeGods, SolGods, Friendly Frogs, and a few others. I will be talking about why I picked these PFP Projects and if you feel they are right for you, just hit up their discord.
Famous Fox Federation NFT on Solana

I was first told about the Famous Foxes by a Solana Degen buddy of mine. He recommended them as one of the few I would like long-term. I was not available to mint but did pick one up on the floor. As of writing this article, their floor price is a little under 5 Sol. Browsing on their website, I found a few things that interested me. One was that the project had a lot of things lined up in their road map to keep you engaged. Another was that you can stake your Fox to earn Foxy tokens. You can then use these tokens to earn other things in the NFT space. You can also use it to participate in games. After purchasing, I used their website to stake my Fox.
Also, I verified my token in discord and made my way into the private channel reserved for token holders only. The community was welcoming. It also had an active Alpha channel where people discuss NFTs they plan to buy or mint. This can be helpful if you are new to NFTs. Some other cool things the Famous Fox Federation has to offer are banners, dens, foxbooks, and gif makers. I love the idea of the dens. You do have to purchase them separately though and your Fox and you can reside there. They also have a very active community, so it is a great place to network and meet new people. To get a feel for the project you can browse the Famous Fox Federation Discord.
Thug Monkez NFT on Solana

If you are looking for an NFT Degen Community, then ThugMonkez would be a good fit for you. The new 3D ThugMonkez was born from a 2D art project. In my opinion, the 3D version looks so much better. This to me is an indication that the team is working to move the project forward. I believe the best thing about ThugMonkez is their community. A lot of their members are active in the NFT community on Twitter and discord. If you are looking to network, this is a great start.
ThugMonkez is also big on the meme culture. If you love memes, you will probably love it there. Some of the perks they have on their roadmap include streetwear. There are 3333 total ThugMonkez tokens in supply. They have a pretty active community on Twitter as well as discord. To get a feel for the project you can browse the ThugMonkez Discord.
DeGods Solana NFT

The DeGods NFT website and discord got me excited about getting the token. They have an active community and a good alpha channel. There are 9,465 uniquely engineered DeGods Solana NFTs. One thing I like about them is how detailed they are with information about their project. This is very helpful especially with the hundreds of projects you have to sort through. Speaking of Alpha, I believe their Alpha channel is one of the best I have seen on Solana but you have to hold a DeGods token to access it.
They also have a paper hand tax for anyone who tries to sell undercutting the market. This is great if you are someone who loves to see a good floor price. The money raised from the paper hands goes into the treasury to buy back DeGods. Brilliant idea for maintaining value. This tells me the team is thinking about the future and growth. They also have a DUST token and a DiscordDao. This is easily one of my favorites on the Solana blockchain. To get a feel for the project you can browse the DeGods Discord.
SolGods Solana NFT
If you are looking for a nice PFP Project with incredible Fine art and a dope community, SolGods is a nice choice. SolGods consist of 6666 tokens and their theme is around the metaphysical and artistic value of NFTS. They have channels like Purgatory and Godly Wellness in their discord. Besides the awesome art, SolGods also has an engaging community. They also have interesting discord roles according to your contribution to the community. It's safe to say SolGods is pretty community centered. SolGods Art was created by Greek Surrealist artist Giorgio de Chirico. The lore is also pretty dope. To get a feel for the project you can browse the SolGods Discord.
Friendly Frogs on Solana NFT

If good vibes and a smaller community are what you are looking for, the Friendly Frogs NFT on Solana is where it is at. The Friendly Frogs is one of the Best NFT PFP Collections on Solana with a tight-knit community. They have 2121 tokens available on the blockchain. The community discord has things like the Positivity Pond and channels where Frogs go to uplift each other. To get a feel for the project you can browse the Friendly Frogs Discord.
Wait, what about NFT Photography on Solana?

Shameless plug coming. It is great to have some of the Best NFT PFP Collections on Solana. However, if you are looking to collect 1/1 NFT art on Solana as well, then you can check out Divine Skies on Exchange. It is an ongoing NFT Photography Collection created by me. Every 10 skies will have a different theme. Sky 1-10 will feature Original Skies. 11-20 will feature Apparitions and 21-30 will feature constellations.
The cool thing about divine skies is the collection will continue morphing. Apparitions are folklores on their own. When I was growing up, we always heard of different apparitions appearing in the sky and I could have sworn I experienced one as a child. It was probably a dream, but it inspired the apparitions' portion of Divine Skies. Divine Skies also gives the token holder access to the Champayner Social Club, an NFT token holder club born from my NFT Photography. The goal of the Champayner is to spread kindness and good art, and of course, have fun doing it.
As the months go by and more NFTs are launched, I will be updating this list. If you know any great project that should be on this list, feel free to hit me up on Twitter. Also feel free to bookmark this page for updates. If you enjoyed this article, you can support my art or give me a follow on Twitter @tonipayne.